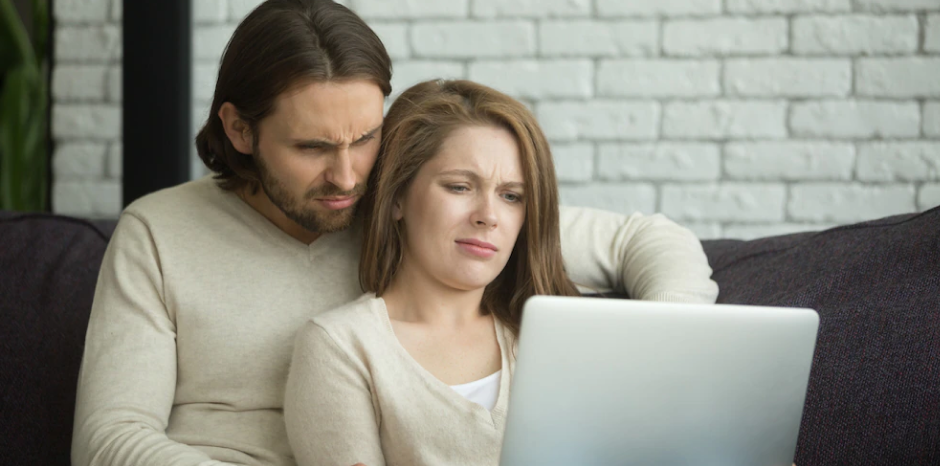 Watch out for these property crimes and scams, say local practitioners
In these challenging economic times, property crimes and scams are on the increase. The soaring interest rates are a source of desperation for people, and turning to opportunistic crimes has become a reality. The real estate market, where property transactions can involve large sums of money, is undoubtedly a target. In response, Prop Data ran a poll to find out which crimes and scams are impacting the local community. Here are the results, with insight from property experts on how to stay vigilant.
Unpacking the property crime/scams poll results
In September 2022, Prop Data polled property practitioners to find out the biggest property crimes and scams the community is facing. The results show that:
39.6% say it's fake clients/practitioners.
22.1% say it's intercepted emails.
20.7% say it's duplicated/fake listings.
12.5% say it's stolen identity details.
5% say it's bait-and-switch schemes.
"These results confirm what we already know to be true," says Gerhard Kotzé, Managing Director at RealNet Properties. "Holistically, scams are exponentially increasing, and it appears to already be bigger than we think and most likely here to stay."

"It is unfortunate as well that with the constant development and growth of social media and technology in general, scamming has become relatively easy and very accessible," he adds.
"Increasing crime is an unfortunate reality of the times we are living in even when selling, buying, or renting a property," observes Lesley Saunders, Marketing Manager at Fine & Country South Africa. "This is not a localised issue in South Africa and is an increasing scourge within our industry across the globe. Increasingly the use of sophisticated scams has seen not just clients scammed but recently estate agencies and property practitioners have been targeted. The growing use of the digital landscape has led to cybercriminals inventing new remote crimes which can be hard to keep up with. The digital age we live in makes it a lot easier for criminals to set up these scams and schemes. It is ever more important that estate agencies educate their clients about these developments and equip them with the knowledge of how to spot potential scams in order to avoid them."
The property industry needs to take action
Echoing Saunders's point on awareness and education, Kotzé says the real estate industry should step up to avoid falling victim as this is becoming a common issue across industries. He believes if these scams and crimes are happening not out of "desperate times, desperate measures", consumer/public education should be prioritised. "The results show that organisations offering any sort of services to the public have a responsibility to educate their clientele on what to look out for and what to do in such instances."

Kotzé also points out that as far as the poll percentage breakdown between the five categories goes, it is important to rather view these five categories as individual limbs contributing to a larger functioning body, rather than separate scams/crimes. All the above divisions go hand in hand to finalise a successful scam. And consumers should therefore always engage carefully and thoughtfully with public service.
Overcoming fake clients and practitioners
As the real estate industry recovered post-pandemic, fake clients and property practitioners have become a prominent trend. Fake buyers, for example, make cash offers on properties they can't afford and disappear without a trace. Fake practitioners impersonate real professionals in an attempt to secure property sales or rental deposits. Here's what property practitioners can do to rise above this challenge:

Educate the public on practices and processes: "The power to overcome fake property practitioners lies in the hands of the public," says Kotzé. "However, it is our responsibility to educate them on our practices and processes, and to provide open and honest communication."

Be ready to be verified by clients: "We advise everyone to always use a reputable agency whether you are a buyer, seller, landlord or tenant," says Saunders. "As such, property practitioners should take the necessary steps to verify their credentials. They should check their status with the Property Practitioners Regulatory Authority and ensure that they are in possession of a valid Fidelity Fund Certificate. At Fine & Country South Africa, our licensees also make use of a Trust Account for deposits, and these are strictly regulated and audited."

Vet all potential buyers and tenants: "At Fine & Country South Africa, we also carefully scrutinise and verify any requests for a change of banking details by any party throughout the transaction and registration process," notes Saunders. "All buyers and tenants are rigorously background checked to establish affordability prior to presenting OTPs and leases."

Let clients know about fake practitioners: "It is important to be proactive in communicating the fact that your company is the target of a scam," encourages Kotzé. "At the end of the day, the consumers' needs are the most important and real estate companies have the responsibility to communicate early on. The sooner the news is spread, the more people can be protected."

Report impersonators at every opportunity: If you encounter a fake client or property practitioner, Kotzé says impacted parties should not waste any time in reporting this behaviour to their nearest police department.

While most real estate professionals and clients are above board, those involved in real estate transactions should still exercise caution and follow this advice.
Getting to grips with email interception
Through email interception, cybercriminals can seize electronic communications between property practitioners, conveyancers, and clients. Using the information gained, they can impersonate one of the parties involved in the real estate transaction and redirect funds to their personal accounts. Here's what property practitioners can do to avoid becoming a victim of this threat:

Ensure staff can identify risks: "All staff need to be vigilant about emails, links and attachments and when receiving from an unknown source (or in some cases a known one)," says Saunders. "They should always refer these to an IT department or provider to verify their source or content before clicking and opening it. And they should never provide personal information like an ID number or banking details even when requested to do so without first contacting an institution like a bank or similar institution."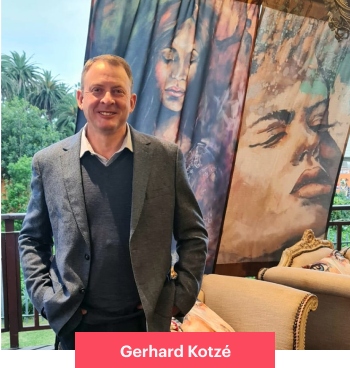 Make use of trusted mail suppliers: "Free email services are not always the most secure and could potentially be more expensive in the long run," cautions Kotzé. "A trusted mail supplier will also help you set up the necessary firewalls, disclaimers, and filters to identify possible threats and protection needed against phishing and spoofing."

Add extra layers of email security: "It is also important to have user authentication and two-step verifications in place, not to click on any suspicious links, respond to strange emails, and never share any personal details or passwords," says Kotzé.

Choose and use strong passwords: Saunder advises creating strong and unique passwords that are not easy for a scammer to guess. A password manager should be used where available. Where possible, property practitioners should use encryption to store information securely in the cloud.

Keep all systems and devices updated: Saunders says doing this ensures you cover your system for any security vulnerabilities. It's also important to install the latest anti-virus and anti-malware software.

Run regular security scans: "Do this on all personal computers/devices with access to the email accounts, and make use of an SSL certificate in your email client settings," says Saunders.

Report phishing scams ASAP: If these are detected or suspected, Saunders urges property practitioners to report these immediately to the relevant institution for investigation and a follow-up.

Cybercriminals are regularly creating new ways to hack your account. It's important to take the right measures to keep the sensitive data found within your emails safe.
Beating down on duplicated or fake listings
With this scam, fake property practitioners will copy existing listings from legitimate real estate businesses. They may also create their own listings with identifying features of reputable real estate businesses. The aim is to con those on the property hunt out of their deposits and financial information. However, there are ways property practitioners can tackle this cybercrime.

Use a trusted software partner: As most real estate businesses now run on technology, it's important to have a software partner known for their efficiency and good reputation, says Kotzé.

Avoid manual loading of listings: "Real estate businesses should make sure that listings are syndicated and that agents are authenticated," emphasises Kotzé. "Do not allow the manual loading of listings onto free advertising portals or platforms, and make sure that listings are syndicated and that agents are authenticated."

Protect your listing photography: "Legitimate and reputable real estate agencies/brokerages will use professional photography or videography to take a property to market," says Saunders. "The syndicates that perpetuate this particular crime will often use these images when they create a fake listing. To prevent this, agencies can place a watermark of their logo over the photo or video and while this won't stop the scammers it should raise alarm bells with a potential client when a watermarked logo doesn't match with the fraudster's business name."

Keep an eye out for listing fraud: "Practitioners should frequently check the portals in addition to open web sales based platforms like Gumtree, Junkmail and even Facebook Marketplace," encourages Saunders. "If they pick up a duplicated listing, investigate it further especially if the property is on an exclusive instruction. Then use the necessary moderation channels to have the duplicated/fake listing removed and notify the relevant authorities."

While property practitioners can easily spot fraudulent listings, consumers may battle to identify the signs. Real estate businesses should make client education a priority and ensure their team is actively looking for and taking down problematic listings.
Protect yourself from property crimes and scams
The actions of cybercriminals are on the rise. As a real estate professional, your livelihood and reputation depend on navigating tech spaces effectively. There isn't a foolproof way to remain safe; however, by remaining alert and constantly educating yourself, you can overcome the threat posed.